No Wait Times
BI-LINGUAL OFFICE
DOT & CDL PHYSICAL EXAMS
Department of Transportation physicals are never fun, but when you choose the right examiner to perform your physical, you'll have a stress-free exam from a practitioner who truly cares about your well-being. We offer Pre-Employment, CDL & DOT physical exams in Worcester MA.
DOT, CDL & Pre-Employment Physical & Exams
Same-Day
Appointments Available
CDL & DOT physical exams in Worcester MA
ARE YOU LOOKING TO GET YOUR DOT PHYSICAL?
At Worcester DOT Physicals, the needs of the patient are always put first, so if you're looking for a DOT physical in Worcester, you've come to the right place. Not only will you get a thorough exam from a certified examiner, but you'll also learn how to make healthier choices for a more balanced life.
What should I bring with me?
Eyeglasses? Contact lenses? Hearing aid? Whichever you use, bring it with you.
Bring a list of your current medications as well as the name and contact number of the doctor who prescribed them.
Complete Driver Information and Health History sections of the Medical Examination Report form. Don't forget to sign and date the form.
Medical records for conditions such as diabetes, cardiac disease, sleep disorders, neurological conditions, etc.
If you take medications for such things as pain, psychiatric conditions, attention deficit disorder, or smoking cessation, for example, bring a letter from your treating doctor indicating the medication and conditions will not interfere with the operation of a commercial motor vehicle.
How often is a DOT physical required?
CDL drivers must take the DOT physical every two years. If you have a condition that needs monitoring, such as high blood pressure, you may be required to get a physical more often. Once you have passed your DOT physical the doctor in charge will give you a certificate. If your employer needs a copy you directly from the physician you can sign and waiver and have them request that.
What are the medical standards for CDL holders in Massachusetts?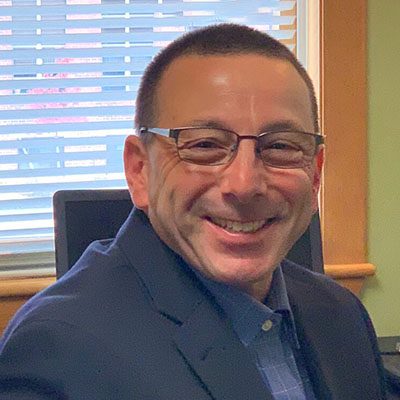 FEDERAL MOTOR CARRIER SAFETY ADMINISTRATION CERTIFIED MEDICAL EXAMINER
Dr. Paul Grenier is a renowned chiropractor with 20 years of experience. His career has focused on the treatment of trauma and auto accidents, in addition to general chiropractic services. His degrees and certifications include:
Logan College of Chiropractic, DC
Spinal Research Institute of San Diego, Auto Accident Focus
University of Massachusetts, BA
View Dr. Grenier's resume
FMCSA Certified Medical Examiner. Registry #1996660570.
Bi-Lingual Office, Se Habla Español
Grove Street Chiropractic is owned and founded by Dr. Paul Grenier, DC who has over 20 years of experience in improving quality of life, comfort, and energy levels for individuals facing acute and chronic pain.
With a focus on overall health and wellness, Dr. Paul Grenier works with patients to manage and overcome pain and discomfort through performing effective, routine chiropractic procedures and maintenance.
If you're not experiencing life to its fullest, Grove Street Chiropractic is here for you!
What is a DOT Physical Exam?
Do you get paid to operate a motor vehicle? If so, there is a good chance you are required to periodically receive a DOT physical, or DOT exam. The Department of Transportation (DOT) requires these exams in order for professionals (particularly truck and bus drivers) to obtain or maintain a commercial driving license and make sure that nothing will negatively impact their driving performance. In order to comply with federal law, a qualified examiner – a doctor, physician's assistant, or nurse practitioner – must complete your DOT physical.
How does this process work?
STEP ONE: Driver Health History
Before meeting with the examiner, you must fill out the top part of the DOT physical form. The first section has room for your name, social security number, birth date, driver's license number, address, and telephone number. The second section asks about your medical history. Be sure to answer each question truthfully or you could face serious legal consequences in the future.
You must indicate whether you have had any of the following:
Brain injuries or neurological disorders
Epilepsy or seizures
Loss of hearing
Heart attack or heart disease
Impaired vision
Kidney disease
Digestive problems
Psychiatric disorders
Dizziness or fainting
Paralysis
Stroke
Missing limbs
Spinal cord injuries
Chronic pain
STEP TWO: DOT Physical Exam Procedure
In order to comply with federal law, a qualified medical examiner must complete your DOT physical form. A qualified examiner may be a doctor, physician's assistant, or nurse practitioner. The examiner will review your health history and ask you to list the medications you take on a regular basis. During your DOT physical, the examiner will also do the following:
Check your pulse and blood pressure
Perform a vision test
Observe your general appearance
Examine your eyes, throat, mouth, and ears
Listen to your heart and lungs
Check for spine deformities
Perform a neurological exam
Press on your abdomen to check for abnormalities
Perform a hernia check
If the examiner determines you have passed your physical, you will be given an updated medical certificate. If you do not pass the examination for any reason, the doctor will explain what needs to be addressed to meet current FMCSA guidelines.
A person is physically qualified to drive a commercial motor vehicle if that person does not have any of the following conditions which may interfere with the ability to control, operate, and drive a commercial motor vehicle safely:
No loss of foot, leg hand or arm.
No impairment of hand or finger which interferes with power grasping, or no impairment of arm, foot, leg which interferes with ability.
No history or clinical diagnosis of diabetes that currently requires insulin for control.
No current diagnosis of myocardial infarction, angina pectoris, coronary insufficiency, thrombosis, or other cardiovascular disease known to be accompanied by syncope, dyspnea, collapse or congestive cardiac failure.
No history or clinical diagnosis of respiratory dysfunction likely to interfere with ability.
No current diagnosis of high blood pressure likely to interfere with ability.
No history or clinical diagnosis of rheumatic, arthritic, orthopedic, muscular, neuromuscular, or vascular disease which interferes with ability.
No history or clinical diagnosis of epilepsy or any other condition which is likely to cause loss of consciousness or any loss of ability.
No mental, nervous, organic, or functional disease or psychiatric disorder likely to interfere with ability.
Has distant visual acuity of at least 20/40 in each eye, or visual acuity separately corrected to 20/40 or better, field of vision of at least 70 degrees horizontally, and the ability to perceive red, green and amber.
Ability to perceive a forced whisper in the better ear at no less than five feet, with or without the use of a hearing aid.
Does not use a Schedule I drug, amphetamine, narcotic, or any other habit-forming drug.
Has no current clinical diagnosis of alcoholism.
Preparing For Your DOT Physical
A DOT physical at Worcester DOT Physicals only takes about 30 minutes. We accept cash, all major credit cards, and company checks. To prepare for the exam, compile all your medical records, put together a list of any medical conditions you've been diagnosed with, prepare a list of medications and the name of the prescribing doctor, and take note of any medical devices that you require.
On the day of the exam, you'll have to bring all of this with you. Here's a checklist of things you should bring (where applicable):
List of medications, including strength and dosage, for both prescription and over-the counter drugs

Eye glasses or Hearing aids, if necessary

Copy of your most recent stress test
(for heart conditions)

Copy of your latest sleep test result
(for sleep apnea)

Contact information, including names, phone numbers, and fax numbers for all your doctors
Right before your exam: Make sure you drink a glass of water and come in with a full bladder, as you will have to provide a urine sample.
Tips on managing Your blood pressure
If you are having issues regulating your blood pressure, here are some helpful tips to help you get it under control.
Make sure you bring it up to us when you come in and we will get you on the right track!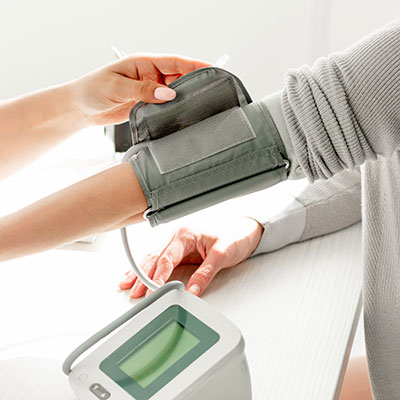 No White Coats
We understand that lots of people don't like doctors, hospitals, and medical exams and that anticipating your appointment may elevate your blood pressure. But we work with drivers all day, and understand how important it is for you to pass your DOT exam. To help prepare yourself for the appointment, here are things you can do in the days and weeks leading up to your exam:
Take your medication every day as prescribed and on schedule.
If you forget a dose, take it as soon as possible if that's what your doctor recommends.
Tell our team if you've recently missed a dose so that we can recheck your pressure later on or the following day.
Reduce your caffeine, nicotine, sugar, and salt consumption.
Remember, you won't actually find a single white coat in our clinic!